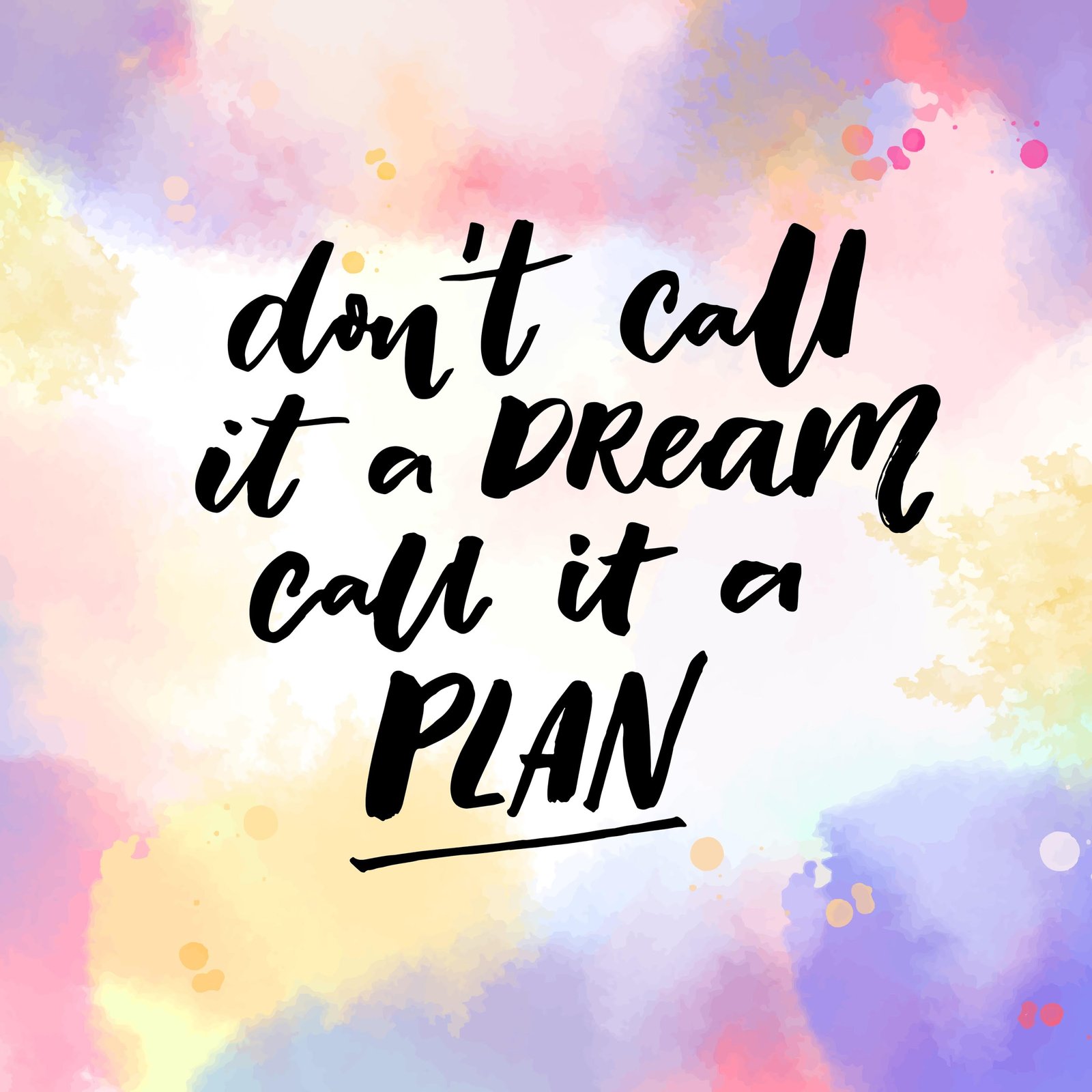 It was June 2017 by now and I had a lot to do in the next few weeks. I needed a plan and a good one too. So many decisions to make and a timeline was needed to make sure it all fitted together.
---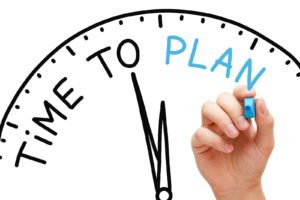 I needed to do 3 really big things before I left:
Sort my house and belongings out to get it ready for sale and sell it. Big job!

Clear out my stuff and pack what I want to keep. Another huge job!!

And I needed to get a total knee replacement before I leave … Argh!
I also had to decide when to sell my house and when I would go to France so I could book my flights too.
Step one was choosing the real estate agents and the best time to sell.
Before selling, I needed to get my garden courtyard totally renewed, the inside painted (the house, not me), minimize the contents for display and a general cleanup. It was a lot of work. Check out my house below:
---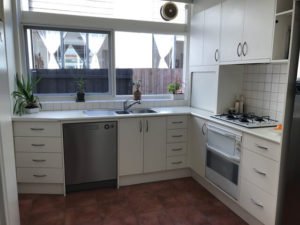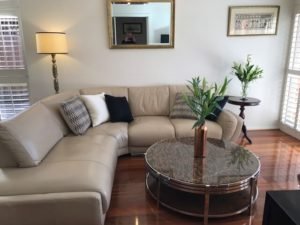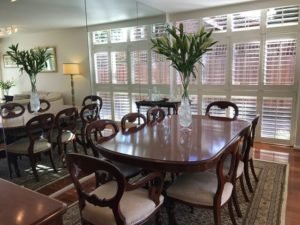 ---
September 23, early spring, was the best for the auction, which meant it would go on the market on September 1. The auction was booked for 23 September with great agents. Painters booked in for 7 August, after the cleanout. Gardener booked for early August. Photographer for 23 August. Done. Check. It was a full-on schedule.
I needed to have everything I was getting rid of, gone from my house by end of July to be ready for painting. Yikes!
This is me in the middle of packing …
---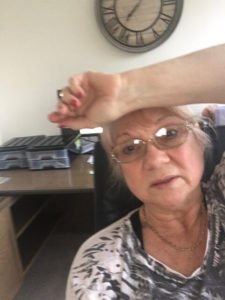 It would be very tight though in getting everything completed and set up by the 28 August. I had to go into hospital on 29 August to squeeze in my 5th knee operation while my house was on the market, knowing everything was ready to go.
Some nights, I just couldn't sleep, thinking how am I going to recover from knee surgery and pack and move all of my things in my house!!!
Add to this, I still had no money to pay for all of these things I needed to do so I was still very stressed financially. I got the bank to put my mortgage payments on hold until I sold and borrowed money from my parents. It was a significant investment of $15,000 required for all of it. None of this was easy to do at all.
Both parents are in an aged care facility, so my request for money had to go to my brother. He is cynical and sarcastic at the best of times and loves a good opportunity to put me down. So having to tell him I needed money was not something I wanted to do … but I had no choice. The bank was ok because I was selling, but it is still really hard to have to tell anyone you are not coping and cannot earn enough money to live on.
It is really hard to ask for help but I had learned that sometimes we just have to.
Getting a knee surgery in a tight schedule!
I saw my knee surgeon at the end of June and told him I needed a knee replacement at the end of August.
He responded, "We orthopedic surgeons don't just operate because one is going to France."
But then he tested out my knee and said yes he would do it and booked me in for August 30. Later when he saw the x-rays of my knee he said, "Ooh that is not happy. That knee is DONE!". I knew that and had told him so over a year before. Anyhow, it was fitting perfectly with my plan as the first open for inspection on the house was 1 September. Done. Check.
My original thought was to go for a 120-day settlement on my house sale to give me plenty of time to recover from the operation before having to pack and move.
It didn't quite go that way. I ended up having to go for a 60-day settlement because my mortgage payments were on hold. On the good side, my partner, Ludovic, said I could live with him in his house until I left, so at least I wouldn't be homeless. It did mean packing up and moving out within 3 months of my knee replacement though. Not an ideal situation by any means and certainly not good for my rehabilitation.
I don't recommend packing and moving house within 3 months of a knee replacement operation to anyone.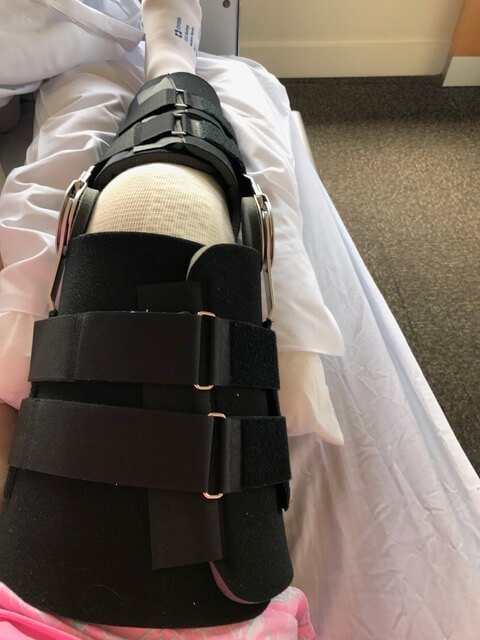 I hadn't booked my flights yet and had been feeling it wasn't time – that I should wait a while. Thank goodness I did.
Once I knew I had to have a 60-day settlement and could move into my partner Ludovic's house, I then had the flexibility to leave when it suited me or when I could get a flight, rather than rushing to leave straight after I move out of my home in January. That meant I could stay in Australia for my birthday on February 15. It was a better plan in retrospect. I was booking a frequent flyer point flight with Qantas and the weekend after my decision was made, they had a special of 50% off points bookings for the weekend. So there was a sign it was time to book now and I got a flight to leave on 20 February. Voila parfait!
I was spending 3 months in Nice, which was all I was allowed on a tourist Visa, to do a 12-week intensive French language course.
On May 21 I was going to fly to London for a month to catch up with friends and do some networking. Then come back home to Melbourne to sort out the final details once I have my visa for France had been approved. One of my friends in London said I could stay him and his partner for free for the month so that was really cool. Another check!
The next thing to the book was my language school in Nice for the 12 weeks. I had chosen a language school, Alpha.b, and could book my accommodation with a French host through them. I knew what I was doing there too. Another task done, Check!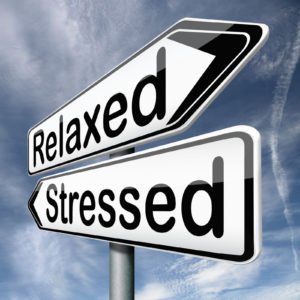 My plan was in place. It was all coming together and I have to say quite easily although not without a lot of effort. Like I said in the last blog – I was going with the flow and it was working. It was still taking a lot of action and hard work but it was coming together. I was on my way and it was both scary and exciting at the same time.


Living the Vision
---
Take the first step to connect to your vision?
Check out this Get Real Mindfulness Ritual...