It's a huge administrative effort when you move countries. Making sure you sort out all your usual services in the country you are leaving first, which takes a lot of time and effort.
Turning off everything you no longer need

Ending direct debits and closing accounts

Sorting out insurance

Making sure you can access your money from where you are going
– just to name a few.
Then when you arrive, you have to find all the services and supplies you want to keep using. And let me be the first to tell you – it would have been so much harder without my French host and my language teacher because life is all about contacts and recommendations …
It all Starts with Communication + Your iPhone
I had brought both my iPhones 6 and 7 so I could put my Australian sim in the 6 and a new French sim in the 7. That way I could keep access to both as my Australian number is my business number. Within 2 days I had my new French phone number. Easy!
In my search though, I realized I could have ordered a new SIM online before arrival. That would have been half the cost. I could have had it when I arrived. I couldn't do that when I was here because it took 2 weeks for them to send the new sim and I couldn't wait that long.
The best deal I found in France was with Lycamobile at 15 Euro per month for unlimited calls/texts and 6 Gb data – not that I really needed that much. Be careful that you don't pay more into your account than you need though because they will just use it up. That cost me an extra 30 Euro I didn't need to pay. It was so hard to understand how to set it all up properly.
Ordering Things Online in France is Tricky At Best
One supply I needed to find was a health food shop for my special prescriptive breakfast smoothie ingredients that help with my gluten intolerance issues. I had bought some supplies from home – 10 little bags of green powder and another of white powder.
---
---
That wouldn't have looked suspicious at all if customs had looked in my bag, would it? I did label them as to what they were … because a drug runner would never think to do that, huh. If they had found them, I would have been held up by customs while they tested the contents. Thank god customs did not stop me to look in my bag!
Corinne thought this was hilarious, because even if the label was on there – they would definitely be alarmed by the visual. I knew it was quite funny when I packed them, but my smoothie mix was worth the risk!
I needed to source quite a few different ingredients. The lady I am staying with showed me a health food store where I managed to decipher the ingredients I needed in French, using Google on my phone, and find the what I wanted. Some of the spices I found at the market, which was handy. Oh, my that Nice market is so good. I'll have to write about it later.
---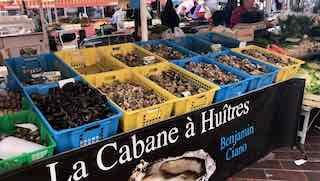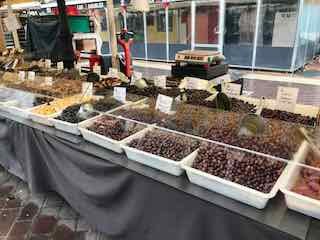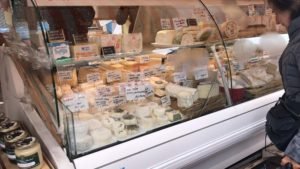 ---
The more naturopathic practitioner items I was able to find online, from French suppliers, and order them in. Thank god for Google, again, and its translations. I sourced all except one ingredient for my smoothie. Still looking for that one, but getting by without it. I ordered a few things that I needed online and was awaiting delivery.
Unfortunately, the things I ordered online have not been delivered 3 weeks later.
Apparently, the couriers could not work out how to deliver it to the apartment I am in (which doesn't actually have a number I must admit). So currently they are drifting around Europe somewhere between being delivered to me and being returned to the sender. That is very frustrating I must admit as I have been waiting on the deliveries. So be careful that your address is easily accessible by couriers and check the delivery status regularly. Now I have "lost" $150worth pf products that UPS have classed as abandoned. I am so mad at them for not delivering them properly.
Finding a Good Local Medical Practitioner: Osteopath
The other service I really needed to find was an osteopath. It was hard to identify a good one who was close by and spoke English, with just Google. My back and knees were so sore after traveling that I desperately needed treatment. Again Genevieve, the lady I am staying with, came to the rescue with a recommendation. She even took me to see him so I didn't get lost. How lovely was that? And he is excellent. Damien Crozier. I felt so much better after seeing him and could walk without pain again. I will keep seeing him for cryotherapy and and some sort of radiotherapy that he does. I'm not cure what it is but it works fabulously.
I could still use a myotherapist. I'll have to do a search for them still. And maybe a chiropractor as well as an osteopath because I can feel my spine needs more adjustment.
Hair + Nails… Oh, where do I go?
The 2 most critical services for me were finding someone to do my nails and hair. It's a girl thing and I'm sure the female readers will relate to the importance of such decisions. I have gone to my nail technician and hairdresser in Melbourne for years and it's tough to change.
---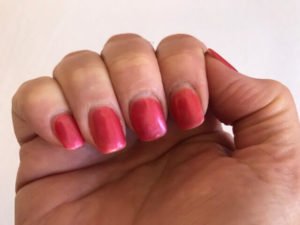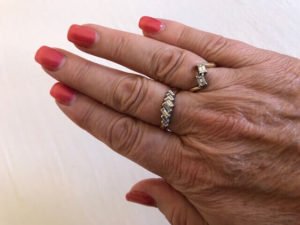 ---
I have had my nails done with acrylic overlays for over 20 years now and cannot go without it as my nails are so thin they just split and become painful. I was really worried about finding someone here who would do a good job, but I managed it – using Google. This girl is great and speaks English well too so. Sakura Nails if you ever need yours done in Nice.
The hairdresser I do not need yet, but my French teacher has recommended hers, so I will go there. Good to go with a recommendation.
So 3 weeks after arriving I am starting to settle in.
I am getting my bearings, although I still get lost on the old city with all the tiny little roads and alleys going in all directions. I am going to language school every day – I'll write another blog about that.
I have sourced the food and ingredients I need and I am starting to feel like I am creating a new comfort zone for myself. It is all coming together.
The second week here was pretty tough though – more about that in the next blog.

---