Sometimes people and resources just pop out of nowhere in some apparently amazing coincidence, IN THE ABSOLUTE best way.
Even in my 50's, I am continuously amazed at what happens when we connect with what we desire and commit to our goals – like following our dreams.
There were many decisions I needed to make and plans to be set in place. The financial pressure was still on, as I couldn't afford the $5000/month just to pay my mortgage and the credit minimums. So, I needed to move quickly and I needed to commit to my process.
One thing I learned and saw in action was the saying from Goethe on Commitment:
"the moment one definitely commits oneself, then Providence moves too." because "Until one is committed, there is hesitancy, the chance to draw back, always ineffectiveness."
It was now my time to commit and commit big time.
Believe me the feeling to overwhelm came up frequently.
So, I also listened to my recording of Dzar's reading over and over because it kept reinforcing how right this decision felt. Each time I felt like I might be running away or questioned the validity of my decision, the words in that reading refueled my energy and commitment that I was doing the right thing.
After I had made my decision, I started noticing that my Facebook friend, Corinne from Chicago, was posting all these pictures from Nice, France. We hadn't chatted a bit previously -just enough to know we had some things in common such as both being marketing consultants, and we had followed each other for a few years.
So I asked her what was going on with her.
She told me she had got sick of the US and the focus on money and made the sea-change to live in Nice. I said, "Wow, that is what I have just decided to do too – go live in France." Now, Corinne is an online marketing expert, which is exactly what I needed to move my business forward by creating the online presence required for growth. As we talked, we agreed we would work together. I was so happy. It was like the last piece of the jigsaw had fallen into place. What a coincidence you might say?
Then after only discussing the concept of working together briefly, Corinne messages me to invite me to be a part of a campaign featuring thought leaders for a client of hers. Wow!
There I was just starting to think about doing business with her and suddenly she has a client who needs people just like me who coach and mentor others to reach their highest potential. How co-incidental huh? She wanted to get to know me in business more to include me in a campaign she was working on called Guru Spotlight Series! And I had to do it all within a day or two. There was no mucking around.
Think about how strange that was. We had barely any business contact before that and then after a brief chat, she asks me to be an influencer that was part of a business campaign after seeing one of my articles on LinkedIn.
Here is a quote of mine that was used across Instagram for the campaign: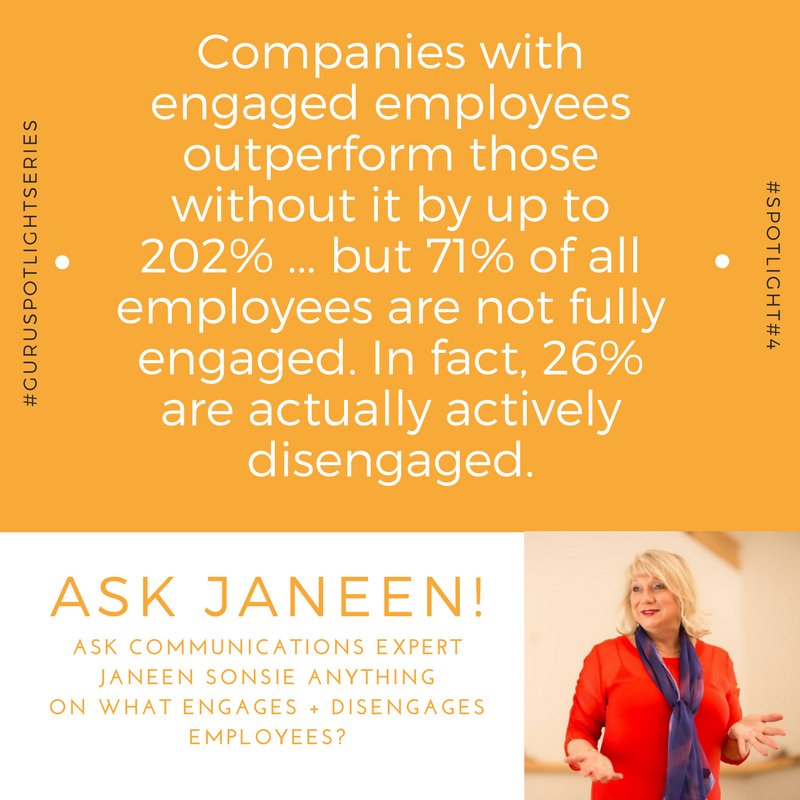 This whole time I was not sure if my marketing was working. Well, something was.
Corinne had been following my Facebook profile and page for quite some time. I often get frustrated with marketing myself and haven't been as active as I should. I love to do it for other people – but you know how it goes when we have to constantly project our own amazingness to the world. It just doesn't feel comfortable all the time.
I was actually excited when Corinne reached out to me for the feature and for the opportunity it gave me to promote what I do.
I wasn't going to give up on my coaching and speaking business, like I first imagined, in going to France to go to language school. I was going to build it with Corinne's help, once I had the money from the sale of my house to invest in my business. It made so much sense. I had been worried that I was running away from my business and future income but I was actually running to it.
The other synchronistic event that occurred, was contacting a past marketing lecturer of mine from my Masters, who was now living in France.
A thought occurred to me one morning that I should ask Wayne for advice on the move to France since he had already done it. So I sent him a facebook message. He replied, "What are you doing for lunch tomorrow?" Turns out he was in Melbourne for a couple of days and had a meeting at 3.30 the next day not far from me. ✔
We met at a local restaurant and he gave me some fabulous advice. He even offered to mentor me in my business and invited me to visit him and his wife in France to check out the area they live in. Woohoo. Fabulous. Another coincidence you say?
We discussed visas, taking furniture which he said was a good idea, taking my cat, which he said would probably be too much for an old cat, where to find potential business opportunities, buying a property and the cost of living – which he said was much lower and I should be able to buy the sort of property I wanted. I was thinking an old farmhouse at the time … and this was before I had read my 2011 Vision. I don't know what made me think to contact him on that particular day, but something put the thought in my head so perfectly.
How amazing was that? All great signs I was finally on the right path and that the Universe was working synchronistically to support me in this journey. Nothing is a coincidence! Everything happens for a reason.
This is what happens when you commit to your dream and are "in flow" as they call in in The Law of Attraction. It is how we create what we desire and the Universe helps us do it when it is right for us.
It was like all my BIG concerns were being solved with support and solutions – easily without me even having to try.
So my plan was to go to France for 3 months, which I could do without a visa. I would do an intensive language course and in that time sort out a visa to live there. I had found a school in Montpellier that sounded good but Corinne said "Why not come to Nice?" I could not think of any reason at all. So Nice it was for 3 months and I would have a friend there and someone to help me build my business.
The other sign that I was on the right path was my choice of date to sell my house. Turns out I hit the market peak jackpot and got $200,000 above what the agent thought I would. I was rapt. That gave me enough to pay off all of my debts and still have a good sum of money for my expenses while in Nice at the French language school, to get my visa and buy a decent property.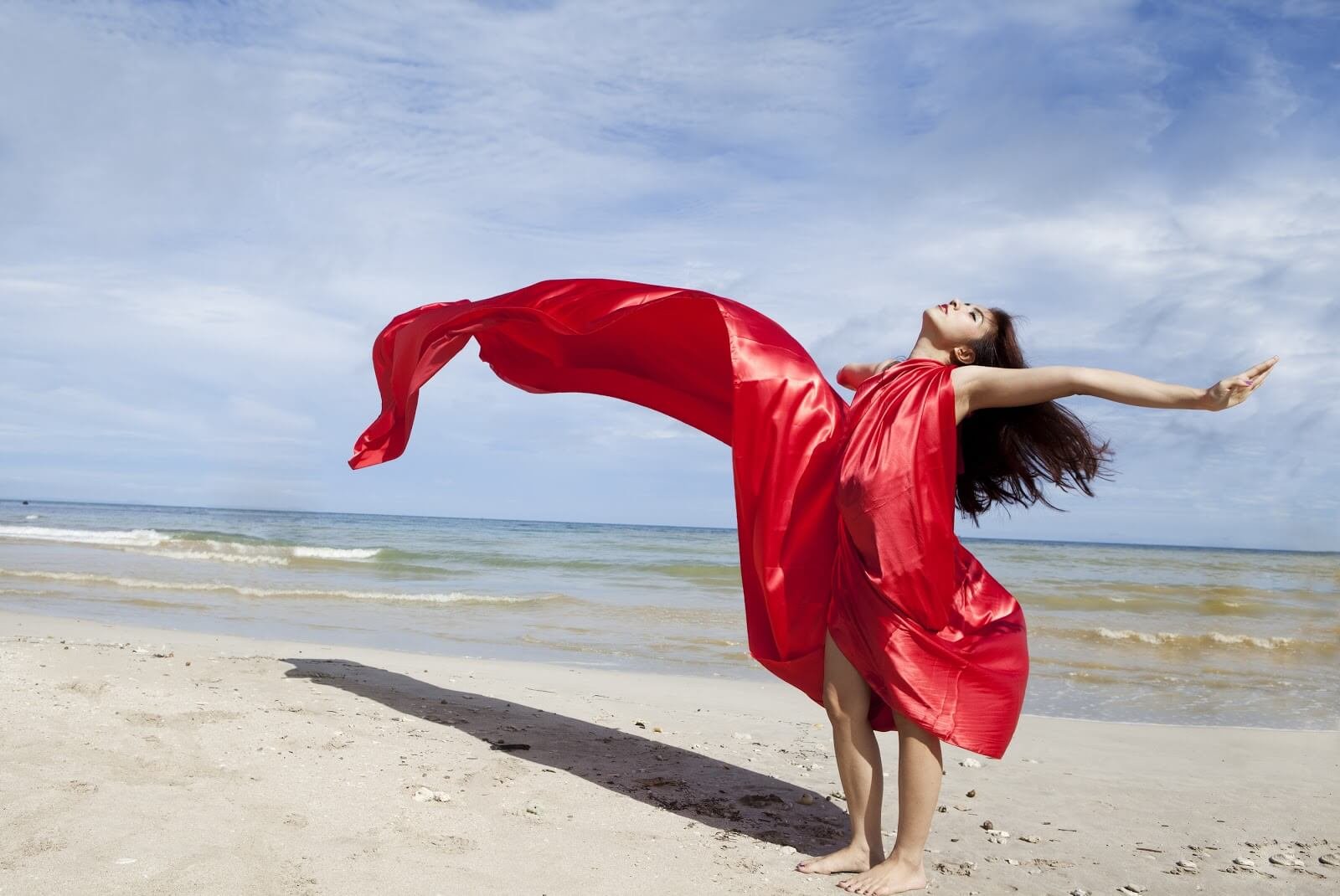 I was feeling supported in my journey and like I was finally flowing downstream easily with things working out for me for the first time in 10 years. I was in flow and it felt good. What a world of difference that makes compared with constantly trying hard to make things work. For way too long I had felt like I was pushing shit uphill and not getting anywhere at all.
In flow is the way we should be living, not what we or anyone else thinks we should be doing. Let go and let flow and see where it takes you. You will be amazed like I have been. And oh my, the relief is incredible. What a fabulous feeling!


Living the Vision
---
Take the first step to connect to your vision?
Check out this Get Real Mindfulness Ritual...